WASH­ING­TON — Lawyers for Sanofi-Re­gen­eron, Am­gen, and the fed­er­al gov­ern­ment took the stage at the Supreme Court on Mon­day, ar­gu­ing a com­pli­cat­ed patent case over the two sides' com­pet­ing, block­buster PC­SK9 in­hibitors with jus­tices' ques­tions hint­ing at a de­ci­sion that will like­ly be a win for Sanofi and Re­gen­eron.
The morn­ing opened with about 45 min­utes for Am­gen's lawyer, Jef­frey Lamken, who was pep­pered with straight­for­ward ques­tions from As­so­ci­ate Jus­tices Clarence Thomas and So­nia So­tomay­or, with Thomas at one point ask­ing, "I'm con­fused as to what your in­ven­tion is?"
And that was a tall task for Lamken, who had to ex­plain to the court why Am­gen's so-called "genus" patent, which os­ten­si­bly cov­ers 26 amino acid se­quences re­lat­ed to an­ti­bod­ies tar­get­ing PC­SK9, but which Am­gen says should be ex­tend­ed to all of the po­ten­tial­ly mil­lions of an­ti­bod­ies that might fit that bill.
Thomas at one point quipped, "You don't know how many there are," re­fer­ring to the num­ber of an­ti­bod­ies that fall un­der the patent.
But Lamken made the point that "an­ti­body sci­en­tists aren't go­ing to con­sid­er those near-iden­ti­cal twins to be dis­tinct an­ti­bod­ies," as the vast ma­jor­i­ty of those mil­lions are "99.99 per­cent sim­i­lar, and no­body is go­ing to con­sid­er them dis­tinct," adding:
But even if you were to say, well, gee, there's a large num­ber out there, the dif­fi­cul­ty of mak­ing any next an­ti­body is straight­for­ward. The — the record is clear and the — and the patents points out that this is sort of a rou­tine process. It's very easy to go and say, I'm go­ing to swap out this amino acid an­oth­er.
Part of the Supreme Court's task is to ad­dress what's re­ferred to as the "en­able­ment" re­quire­ment, which es­sen­tial­ly spells out how a patent should en­able skilled ar­ti­sans "to make and use" the in­ven­tion.
Am­gen ar­gued that its roadmap in the patent al­lows for such work to be done with­out un­due ex­per­i­men­ta­tion, or ex­pen­sive and time-con­sum­ing tri­al and er­ror, where­as Sanofi-Re­gen­eron ar­gued the op­po­site, and made clear that if Pfiz­er, which was one of the first com­pa­nies to in­vest in PC­SK9 in­hibitors, had filed the same genus patent as Am­gen, then all of the cor­re­spond­ing an­ti­bod­ies like Am­gen's Repatha (evolocum­ab) and Sanofi-Re­gen­eron's Pralu­ent (alirocum­ab) would tech­ni­cal­ly be owned by Pfiz­er.
Jake Hol­dre­i­th, a part­ner at Robins Ka­plan who was un­af­fil­i­at­ed with the court pro­ceed­ings, ex­plained to End­points News that the jus­tices "sound­ed like they are af­firm­ing the full scope of em­bod­i­ments test," which would be a win for Sanofi and Re­gen­eron and that "Am­gen has an up­hill bat­tle." That de­ci­sion would mean that com­pa­nies would have to clear­ly ex­plain how to make and de­vel­op all of the rel­e­vant an­ti­bod­ies that fall un­der the patent.
Hol­dre­i­th not­ed that the ar­gu­ments sound­ed like they turned on a fac­tu­al dis­agree­ment (which wouldn't like­ly be ad­dressed by SCO­TUS) on whether the dis­cov­ery of the bind­ing site and func­tion "is the whole ball­game," which was Am­gen's take, or that find­ing the spe­cif­ic an­ti­bod­ies is what's key and that com­pa­nies should be mo­ti­vat­ed to find oth­er func­tion­al an­ti­bod­ies to that site.
Am­gen's lawyer tried to sug­gest to the court that find­ing some out­lier ex­am­ples (among the mil­lions of po­ten­tial ones) is not enough and mere­ly the time it would take to iden­ti­fy all an­ti­bod­ies isn't the test, but that the test should be up to what a per­son of skill knows, and what they say mat­ters.
"There was not a lot of en­thu­si­asm for that sug­ges­tion from SCO­TUS," Hol­dre­i­th not­ed. Jus­tices al­so ques­tioned sev­er­al times (from As­so­ci­ate Jus­tices Neil Gor­such and Ele­na Ka­gan) what the dis­agree­ment is with the law, specif­i­cal­ly, and how they should re­spond.
Sanofi-Re­gen­eron's lawyer Paul Clement de­scribed Am­gen's patent as "over-claimed" and "un­der-en­abled," telling the court, "Func­tion­al genus claims are ter­ri­ble" and Am­gen's "patent is in­valid." He not­ed that there needs to be some struc­ture to uni­fy the genus. Clement added:
Thomas Edi­son dis­cov­ered the key to in­can­des­cent light, but we'd all be fum­bling around in the dark if this Court had not in­val­i­dat­ed the broad un­en­abled claims in Sawyer and Man's patent in the Lamp case. The stakes here are com­pa­ra­ble.
Colleen Sinz­dak, as­sis­tant to the so­lic­i­tor gen­er­al, al­so an­swered ques­tions from jus­tices in the fi­nal 15 min­utes and ex­plained that it will be use­ful for SCO­TUS to clar­i­fy that com­pa­nies have to en­able each of their in­ven­tions. The fed­er­al gov­ern­ment, Pfiz­er, Vi­a­tris and oth­ers have sided with Sanofi-Re­gen­eron via am­i­ci briefs.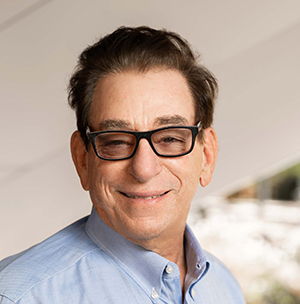 Len Schleifer
So what to ex­pect when SCO­TUS is­sues its de­ci­sion? Hol­dre­i­th pre­dicts there will be more nu­ance, and some ad­di­tion­al gloss on how to de­cide if and which ex­am­ples mat­ter in a patent, and what a rea­son­able per­son of skill would find im­por­tant. He said any de­ci­sion may pro­vide an op­por­tu­ni­ty for good lawyers to have an­oth­er is­sue to dis­pute in court, and he's not sure it'll pro­vide the clar­i­ty that both sides are look­ing for in this case.
Re­gen­eron CEO Len Schleifer was in at­ten­dance at the oral ar­gu­ments to­day and told End­points af­ter­wards, "I was very im­pressed with the process, but not Am­gen's ar­gu­ments."


2023-03-27 19:55:00